Diamondback moth (Plutella xylostella) is one of the most destructive pests in cruciferous crops. The larvae feed on the leaves, stems, flowers, and pods of crucifers such as cabbage, cauliflower, Brussels sprouts, and canola. Andermatt Biocontrol Suisse has launched a new solution called Plutex, which is an excellent tool for managing this pest. It provides a new possibility to combat this threat while also aiding in resistance prevention.
The diamondback moth has a widespread global distribution and can migrate over long distances, making it difficult to control. Additionally, this insect has a high reproductive potential, with up to fourteen generations per year, leading to rapid population growth. To make matters worse, diamondback moth populations have developed resistance to most insecticide classes, leaving growers with the challenge of managing yield losses and the need for excessive insecticide spraying.
This is not only unprofitable for the grower but most available solutions until today also harm the environment.
Other than these solutions, Andermatt Biocontrol Suisse launches a new solution for managing this pest. The product, called Plutex, contains the active ingredient Plutella xylostella granulovirus (PlxyGV) for the specific control of diamondback moth. Therefore, this innovative product is an excellent resistance management and resistance prevention tool and gives vegetable farmers a new possibility to combat this threatening pest successfully.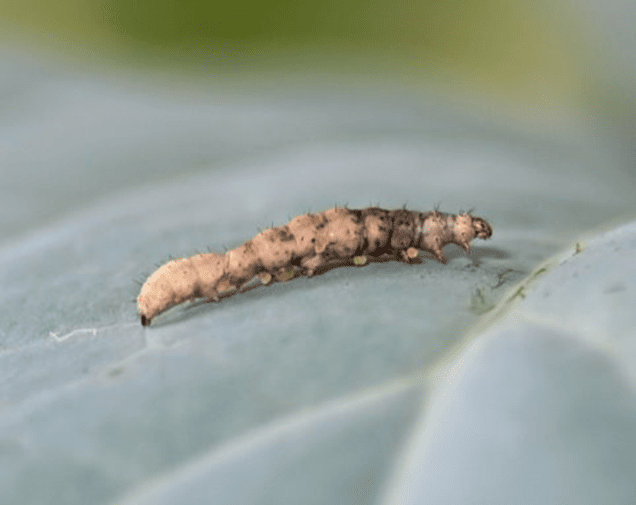 Andermatt Biocontrol Suisse tested the efficacy of Plutex in various lab and many field trials worldwide – in North America, South America, Africa, Asia and Europe. Trialists tested Plutex stand-alone applications and Plutex in tankmix with other active ingredients in Canada and South Africa – see below.
Plutex shows significant reduction of diamondback moth larvae and leaf damage in field trials in different crops like cabbage, cauliflower and canola over the world. Adding Plutex with its unique active ingredient to the tank is a valuable new tool for a successful resistance management strategy. In addition, this product keeps application and market options open as the product offers high flexibility when integrated into organic, IPM or conventional programs. Plutex is highly compatible with other plant protection products and has no restrictions regarding residues.
The Andermatt Group brings Plutex to the market to offer an innovative solution to support growers battling this challenging pest.
Key features and benefits of Plutex
Features
Benefits
Unique mode of action
Excellent resistance management tool
Additional longterm population management
No residues
Flexibility in harvest
Complies with IPM and organic production
Non-toxic
Safe for producer, consumer and the environment
Complies with IPM and organic production
High specificity
Full compatibility with pollinators and beneficial insects
No problem with secondary pests
Unique formulation
High compatibility in tankmix
Good storage stability when cooled
Good rainfastness
Learn more about Plutex and other biological insecticides of Andermatt: Insecticides