Change is upon us. As the world grapples with 21st century concerns of food safety and security, women are at the forefront of new biological solutions, and leading conversations which highlight the importance of a new way of thinking about food.
Cleaner, greener food production solutions are required, not just for the benefit of a first world market, but for households of developing nations as well. In this, we are inspired by the women leaders who look to new ways of doing things, bringing their vision of a better future forward, and motivating change in the industry today. They work collaboratively across time zones, cultures and languages to build a better vision of a healthy future, developing new technologies and biological solutions which solve tomorrow's problems today. As part of Andermatt's global recognition of the need for Healthy Food and Healthy environment, for all – we understand the importance of developing solutions which are not just effective, but affordable as well.
Today we celebrate the inspirational women CEO's of the Andermatt Group who lead from the front, who make their voices heard, and who empower one another. We celebrate their tireless commitment to finding solutions which make sense, which speak to the Andermatt cause, and which help to feed nations across the globe.
In recognition of these women who help to provide their teams with purpose, drive change and lead innovation we share their insights on how the biological industry is evolving, and how much of a role biological products play in driving the conversation towards healthier food and healthier environments.
Our founding lady, Dr. Isabel Andermatt, helped to change the way that food is grown – from humble beginnings in a student apartment in Zurich nearly 35 years ago. She believes consumers can drive change through purchasing decisions.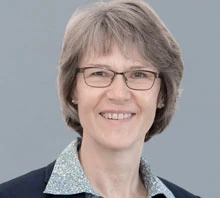 Dr. Isabel Andermatt, Co-Founder Andermatt in Switzerland
"Mothers in particular are interested in ensuring their children are fed healthily. They largely choose which foods end up in shopping baskets and increasingly pay attention to plant production methods. It is primarily women who, through the demand for sustainably and healthily produced food, continue to build up pressure along the entire supply chain, up to the farmers to switch from conventional to organic farming or to at least integrate biosolutions into their plant protection programs".
Liliana Ionescu, CEO of Andermatt Romania, says her upbringing on a farm in Romania helped to inspire a decades-long career in the science of farming.
Liliana Ionescu, CEO Andermatt Romania
"I believe the future success of biological integration will depend on the ratio of balancing: ecological revenue vs economical revenue. We need to be sustainable, ensuring growers preserve their investment, but ultimately our solutions need to save growers money."
Martina Boric, CEO of Andermatt Croatia, is tackling the challenges of agriculture in Croatia with passion and determination as the EU Green Deal forces Croatian growers to reconsider their farming practices for a healthier future.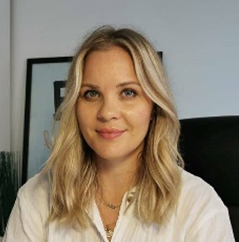 Martina Boric, CEO Andermatt Croatia
"Growers are afraid of new technologies. As Andermatt, we need to reassure them that they don't have to become an organic farmer overnight. Existing programs need to be reviewed making deliberate changes that the grower is comfortable with. It's our job to guide and support farmers practically through this transition. We need to work in synergy and co-exist with the chemistry. Knowledge, education and practical applications are the way of the future."
Laura Forbes, CEO of Andermatt Canada, works year-round to develop products for a short growing season. Laura looks to the future and recognises how a new generation of Green champions are making their voices heard: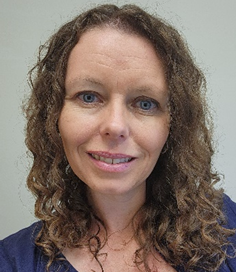 Laura Forbes, CEO Andermatt Canada
"The world is listening, the youth in particular are listening and are attuned with environmental impact. They have the ability and willingness to try new solutions, they are driving change and looking for a regenerative approach."
Dr. Kristy Le Voy, CEO of Andermatt PHP in South Africa, helps to bring science and the practice of farming together with a focus on "glocal" – both local and global market requirements: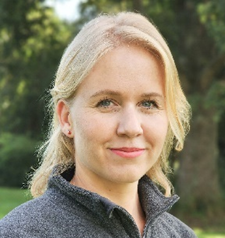 Kristy Le Voy, CEO Andermatt PHP Sout Africa
"My vision for the future is two-fold, on a local level, I look forward to continuing to provide growing job and food security to our immediate communities. On a global and industry level, I am extremely excited about the pipeline of new solutions and awesome biological products that are set to take agriculture to a completely new level'
Michelle Lesur, CEO of Andermatt Madumbi in South Africa, has an approach to leadership which has been built around purpose, and the lessons that she has learned as a woman in agriculture. From championing change in South Africa, to developing meaningful relationships across the globe, her experiences highlight the important role that women have to play in building a healthy platform on which the agriculture industry can grow.
Michelle Lesur, CEO Andermatt Madumbi South Africa
"The solution to feeding 9 billion people sustainably in 2050 is (bio)logical – we must change our mindsets and "let nature lead innovation".
Only through a collaborative ecosystem of science, policy, commerce and innovative agricultural practices will we be able to develop significant systemic solutions. The biological industry is well positioned to lead a commercially successful transformation, "backed by science", and which contributes positively towards healthy food production, both locally and globally."