In March this year Giulia Bozzolini, Area Manager for Morocco, and Felix Dubach, Head of International Market Development, travelled to Morocco to visit a local partner: Éléphant Vert, which distributes three of our baculovirus products since 2018. Hanane Chafik, marketing manager at Éléphant Vert, organized informative events for apple and peach growers as well as for retailers in the regions of Meknès and Midelt, two large fruit production regions in Morocco. We had the chance to give a technical training on Madex Twin and to exchange with local farmers and retailers on the use of the product.
Morocco is a diverse country in many ways. Geographically, it offers many facets – from high and snowy mountains in the Atlas and Rif to the desert landscape of the Sahara. In the region near the Mediterranean Sea and Atlantic Ocean Morocco experiences warm summers and milder winters. Moroccan agriculture reflects these geographical differences. From olives, argan and citrus to wheat, onions, and potatoes over to greenhouse vegetables and berries. From high value goods for export to inland production.

The apple and peach production may not be the first agricultural sectors that come in mind when thinking about Moroccan agriculture. In total about 66'000 hectares apples, peaches and nectarines are grown in Morocco, mostly for local consumption. Moroccan growers struggle with the same pests as many of our partners in other countries do and that we know very well: the codling moth and the oriental fruit moth. Due to the warm climate, up to 3 – 5 generations of codling moth and 4 – 5 generations of oriental fruit moth can be found each year. With changing climatic conditions, the pest pressure has grown in recent years. As with many other apple growing regions, resistance against synthetic-chemical pesticides is a known and growing problem, to which the integration of Madex Twin can be a solution.
Madex Twin is a biological insecticide, based on the Cydia pomonella granulovirus, which is highly selective and effective against codling moth and oriental fruit moth. Madex Twin is well known and proven under different climatic conditions. It can be used as stand-alone product in organic production or in an integrated pest management program. Therefore, it is the perfect product for the Moroccan market, where it was introduced in 2018.
We had the chance to talk to Ayoub Boujelbane, general manager of Sarlat, a distributor and consultant for farmers located in Fez. He was one of the first Moroccan agronomists supporting integrated pest management and using beneficials in his programs. He creates the application programs for apple and peach growers, and he has been an advocate for the use of baculoviruses since the beginning of its introduction in Morocco. For him, Madex Twin is not only a highly efficient insecticide, but also a highly effective product for resistance management. His insecticide program for apple and peach production involves mating disruption, two to three applications of Madex Twin in the beginning of the season followed by different chemical insecticides and a last Madex Twin application at the end of the season, to minimize residues at harvest.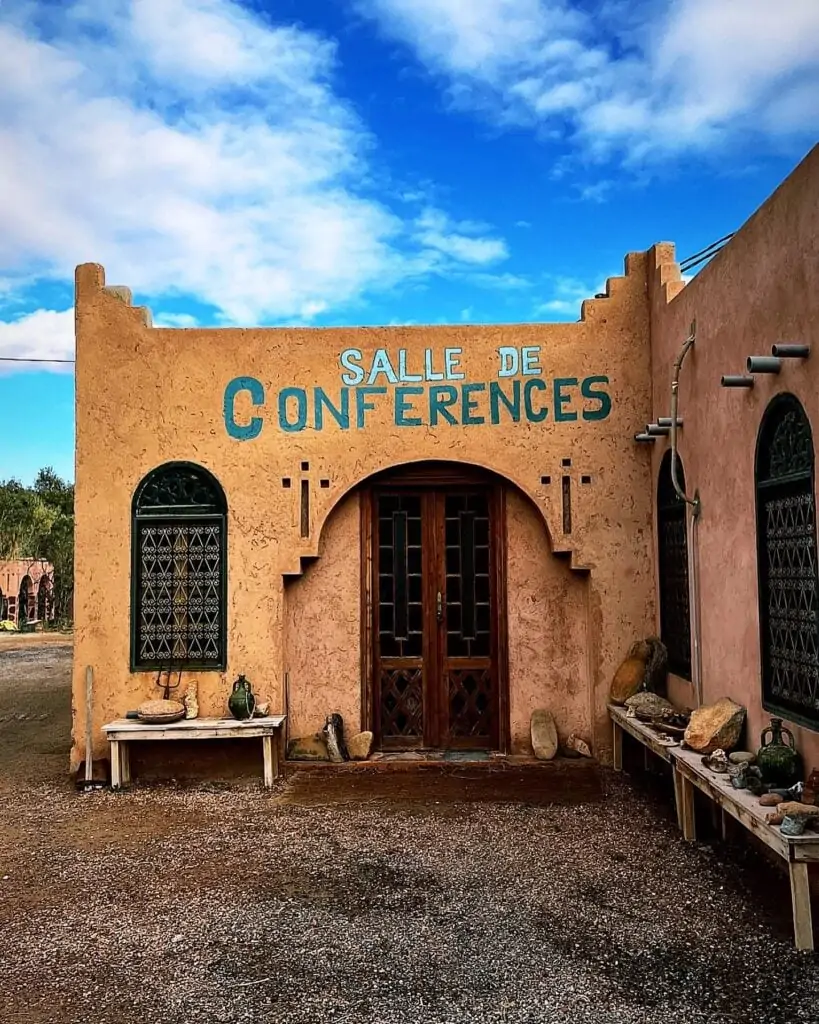 To increase the awareness, the knowledge, and the availability of Madex Twin, Éléphant Vert organized two informative events for interested farmers and retailers. The first meeting was held near Midelt, a five hour drive from Fez. During the journey we encountered dromedaries, monkeys, large herds of sheep, dark forests, endless steppe deserts and even a ski resort. From our hotel we enjoyed the breathtaking view of the middle Atlas Mountains and in the distance, we saw the first blossoming apple trees. 40 growers and retailers, some of them already had experience with the product, enjoyed the presentation and engaged in the subsequent discussion, which was translated directly into Arabic. At the end, a farmer who had used our products shared his views on Madex Twin and was able to answer a few questions from his peers directly.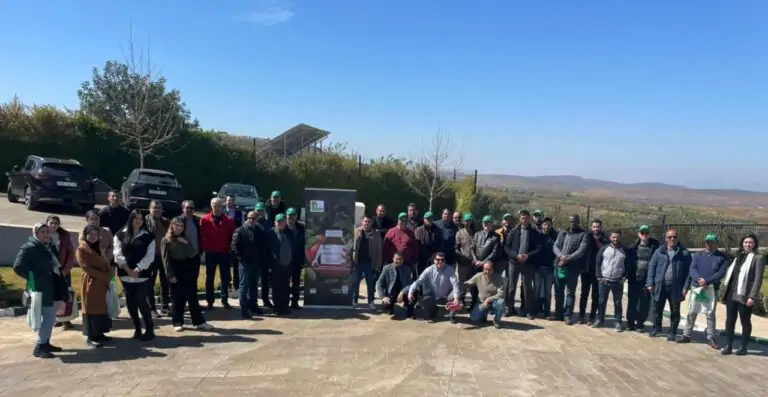 The second event was located near Imouzer, where we had a clear view of the valley all the way to Fez. From our meeting room we had access to a bright balcony, where tea, coffee as well as biscuits were served. About 50 attendees were already discussing profoundly about the event, Ajoub Boujelbane was one of them. Some of the farmers have already been successfully using Madex Twin in their programs and during our product presentation, they were simultaneously sharing their stories and giving advice to others. Thanks to his many years of experience, Ayoub was passionately engaged in the discussion and answered application-specific questions.

We would like to thank Hanane and her team for their efforts in establishing Madex Twin as a well-used product in the Moroccan market and for organizing these informative events. These two events have shown us once again that day by day we are getting closer to our vision – Healthy Food and Healthy Environment, for all.