Andermatt Canada, a proud member of the Andermatt Group, is dedicated to promoting sustainable agricultural practices and aims to become a leader in the global sustainable agricultural and forestry markets, sharing their vision for the future, the challenges they face, and how they plan to drive growth and success in the coming years, with a particular focus on the recent developments of their flagship product Spodovir Plus on the global market.
Biological Market in Canada
The adoption of biologicals in Canada's agricultural sector has experienced a steady increase, especially in conventional farming with the implementation of Integrated Pest Management (IPM) and resistance management strategies. By 2021, the biopesticide market had reached 1% of the total plant protection market in Canada. As a frontrunner in the industry, Andermatt Canada's primary objective is to facilitate the gradual adoption of biologicals by earning the trust of growers. They achieve this through a multi-faceted approach, which includes agricultural system training, demonstration plots to showcase their products, organizing training sessions, and actively engaging with farmers on a personal level.
The biological market in Canada, with its significant potential in soil health, is witnessing exponential growth, and Andermatt Canada is strategically positioned to capitalize on these opportunities.
Key Opportunities and Milestones
There are several key opportunities for Andermatt Canada in the biological market. The company aims to expand its Canadian portfolio by introducing domestic labels, tapping into the home and garden market, and broadening its distribution channels both within Canada and internationally. One of the recent milestones in the market development is the registration of their flagship product, Spodovir Plus, in Brazil. This achievement marks a significant milestone, opening doors for expansion into one of the world's largest row crop-producing countries. It empowers Brazilian farmers with a valuable biological alternative for controlling fall armyworm. "Thanks to its unique mode of action, Spodovir Plus serves as a vital resistance management tool that can be easily integrated into any IPM program," states Laura proudly.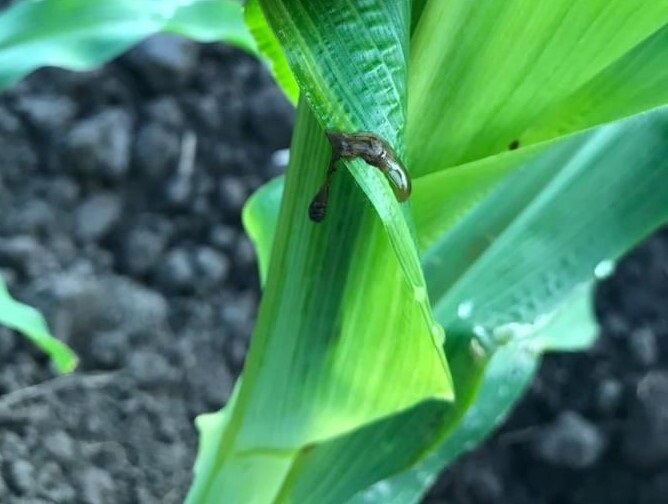 Sustainable Agriculture and Environmental Commitment
Andermatt Canada takes great pride in its commitment to sustainable agriculture. The company is dedicated to providing products that not only enhance crop protection but also aid in rebuilding soil health, while reducing the reliance on conventional pesticides. With a positive shift in the industry, younger growers are increasingly embracing biologicals, showcasing their eagerness to integrate sustainable practices into their agricultural systems.
To further align with the increasing demand for sustainable and environmentally-friendly products, Andermatt Canada is investing in a state-of-the-art production facility, scheduled for completion in January 2024. This facility will focus on reducing the company's carbon footprint and implementing lean production practices, thereby contributing to a greener future.
New Andermatt Canada Production Facility, August 2023
Empowering Employees and Expanding Sales
Andermatt Canada recognizes that its employees are its greatest asset. The company invests in its workforce to foster a culture that values healthy food and a healthy environment, for all. By nurturing a skilled and dedicated team, Andermatt Canada maintains a competitive edge in the market.
The company faces the challenge of penetrating the vast and diverse Canadian market. To overcome this, Andermatt Canada is proactively expanding its domestic sales team and building strong relationships with distribution companies, ensuring wider reach and enhanced market presence.
Vision for the Futur
Our vision for Andermatt Canada is to lead the Canadian agricultural market and become a global exporter of their pioneering products. This ambitious goal will be achieved by building a dedicated team, expanding the product portfolio, and promoting sustainable practices for the benefit of both consumers and the environment. With a focus on quality and exceptional customer support from a production standpoint, Andermatt Canada maintains a distinct advantage in the competitive biological market.
Strong Partnerships and Innovation
Andermatt Canada firmly believes that strong partnerships are essential to bringing innovative products to the market. Collaborating with various organizations, including governments, universities, and third-party companies, the company leverages their expertise in production, research, and regulatory knowledge. Actively participating in projects aimed at developing new solutions for the agricultural and forestry markets, Andermatt Canada's internal research department works collaboratively with the global group to drive innovation and make a positive impact on sustainable agriculture.