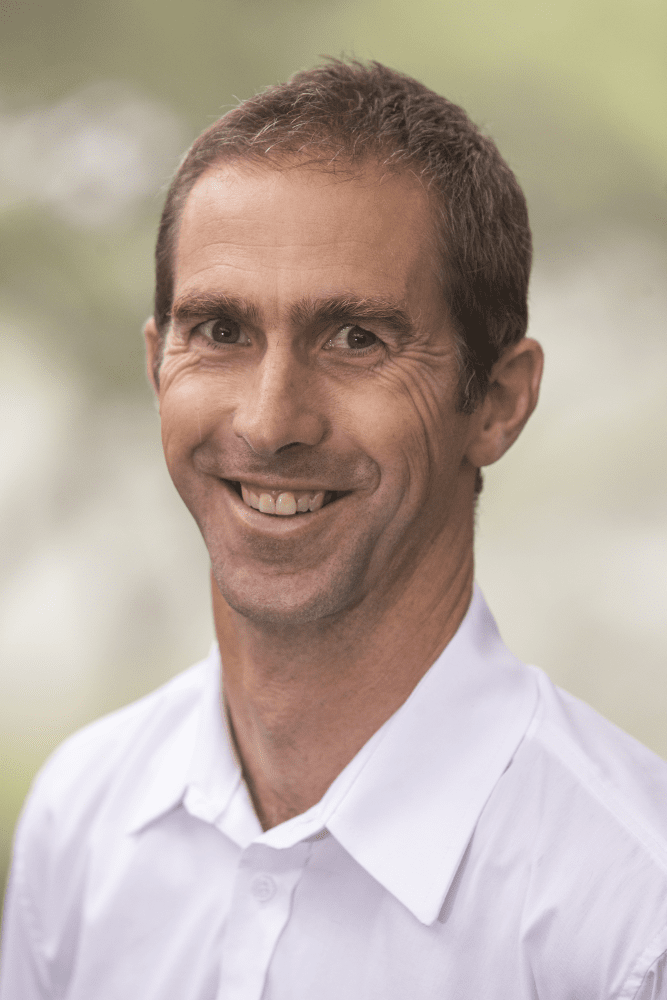 Brendon, please tell us about your professional and personal background and why you are passionate about biocontrol technologies?
I grew up in a small village on the South coast of KwaZulu Natal in South Africa. I have always been a very outdoors type of person with a huge respect and love for nature. My grandfather was a sugarcane farmer, and my father was a mechanical engineer. I think I landed somewhere in between with a love for both farming as well as innovation and problem solving.
When I left school and went to university in 1994, my aim was to get a BSc degree that would allow me to work in the field of conservation. During my second year of studies, I took Microbiology as an extra subject, and it was here that I first learnt about biological control. The University department had a large Innovation Fund project running at the time (from which Andermatt PHP was ultimately formed) and I ended up doing my Honours, Masters and PhD all on the biocontrol fungus Trichoderma (in the process contributing to the development of T-Gro / Eco-T at Andermatt PHP).
I have been fortunate enough to work in this field ever since. I love the fact that what we do on a daily basis can impact both food safety and food security while at the same time contributing to a healthier environment. I also enjoy the challenges of working in a field which requires constant innovation and problem solving which means that no two days are ever really the same.
Have you observed global changes in agriculture and the biocontrol industry since you started working in this sector?
I first started getting commercial exposure in this industry in around 2000. At that time, in South Africa, we were some of the first people to be discussing topics like biocontrol and soil health with commercial farmers and they were very skeptical! These days, consumers are far more aware about how their food is produced and consumer pressure has, amongst other things, resulted in reduced MRL's, the banning of a number of synthetic pesticides, and a growing demand for organic produce. This has resulted in a growing awareness amongst farmers of the importance of biological control solutions. As a result, the incorporation of biocontrol products into IPM or organic programs is seen as essential in many crops today and growers are far more interested in learning about any new solutions.
Unfortunately, this increased interest and demand has resulted in a large number of opportunistic companies coming into the market over the years, as people scramble to get in on the opportunity. However, this situation seems to be showing signs of stabilizing as the market matures, buyers become more discerning and regulatory bodies tighten regulations, making it more difficult for 'fly by nights' to enter the market.
What is your biggest professional aim and how can you achieve it in your position as product portfolio manager at Andermatt?
I would simply like to be able to make a positive contribution to the world and help lead the positive changes in how our food is produced. Through my new position at Andermatt I hope to be able to play a leading role in developing a strong portfolio of solutions that are relevant to our customers needs, in this way contributing to the success of the Andermatt Group as a whole. The more successful the Andermatt Group becomes the more influence we can have as a Team in driving future change.
What or who motivates and inspires you, what are your leisure activities for your work-life balance?
My greatest inspiration is most definitely my family and, more specifically, my children. They are the future and the biggest reason why the legacy of what we do is important. For those that have read Simon Sineks book 'Start with Why', my children are undoubtedly my 'why'. I enjoy any outdoor leisure activities including running, cycling, swimming, hiking, etc. I love triathlon and have completed 2 full Ironman and 4 Ironman 70,3 races. In recent times however I seem to be spending more time on the side-line cheering for my kids in their sporting pursuits.